School of Agriculture and Environmental Science Curricular Programs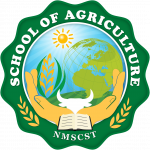 SCHOOL OF AGRICULTURE AND ENVIRONMENTAL SCIENCE CURRICULAR PROGRAM
---
Bachelor of Science in Agriculture (BSA) majors in Animal Science and Crop Science Download Prospectus
Bachelor of Science in Agriculture (BSA) majors in Animal Science and Crop Science aims to educate students in scientific habits of thought, entrepreneurial skills and prepare them to become professionals with entry- level of competencies in technical agriculture. It emphasizes the processes, techniques of identifying, diagnosing and analyzing problems, in designing, and applying technologies needed for the development of the agriculture sector.
Students completing the BSA program will be prepared for careers in a variety of professions, namely: Agricultural technician/ technologist, Agronomist, Plant breeder, Farm manager/ supervisor, Farm Owner, Pest Management Specialist, Animal breeder, Veterinary technician/Assistant, Crop/ Animal Insurance Agent, Landscape designer, Agricultural Economist/ Entrepreneur, Sales Agent/ manager, and Researcher.
The BSA program of NMSCST is a board course program and with a Level II accredited by AACCUP.
Bachelor of Science in Environmental Science Download Prospectus
Bachelor of Science in Environmental Science is based on the major disciplines of science, such as biology, chemistry, physics, earth and marine sciences, and mathematics. In addition, the BS ES program includes training in the social sciences in order that its graduates will be equipped to understand the important role of ethics, society and culture in the environment.
Graduates of the BSES program can be employed at the entry-level of science positions. They can engage in work related to air and water quality management, energy and resource management, planning and design, waste management and environmental assessment. In particular they can work as environmental impact assessors, environmental officers, conservation and resource management staff, project planning and assessment and program/project/technical personnel in private companies, non-government organizations and government agencies. BS ES graduates are also encouraged to pursue graduate education for further specialization.